Plastic injection molding with foaming materials
By using foaming technology, you can reduce material use and create lighter-weight parts, while retaining excellent mechanical qualities. This is increasingly important to satisfy sustainability targets in sectors such as automotive and aerospace, in order to improve energy use, carbon footprint.
CADMOULD Foam enables the simulation of foam injection molding. You can simulate all common chemical and physical foam injection molding processes, such as MuCell®, Cellmould® and Optifoam®.
By exploring the distribution and size of bubbles across your part, you gain valuable insights into the resulting weight, mechanical behavior, and the surface quality of the part.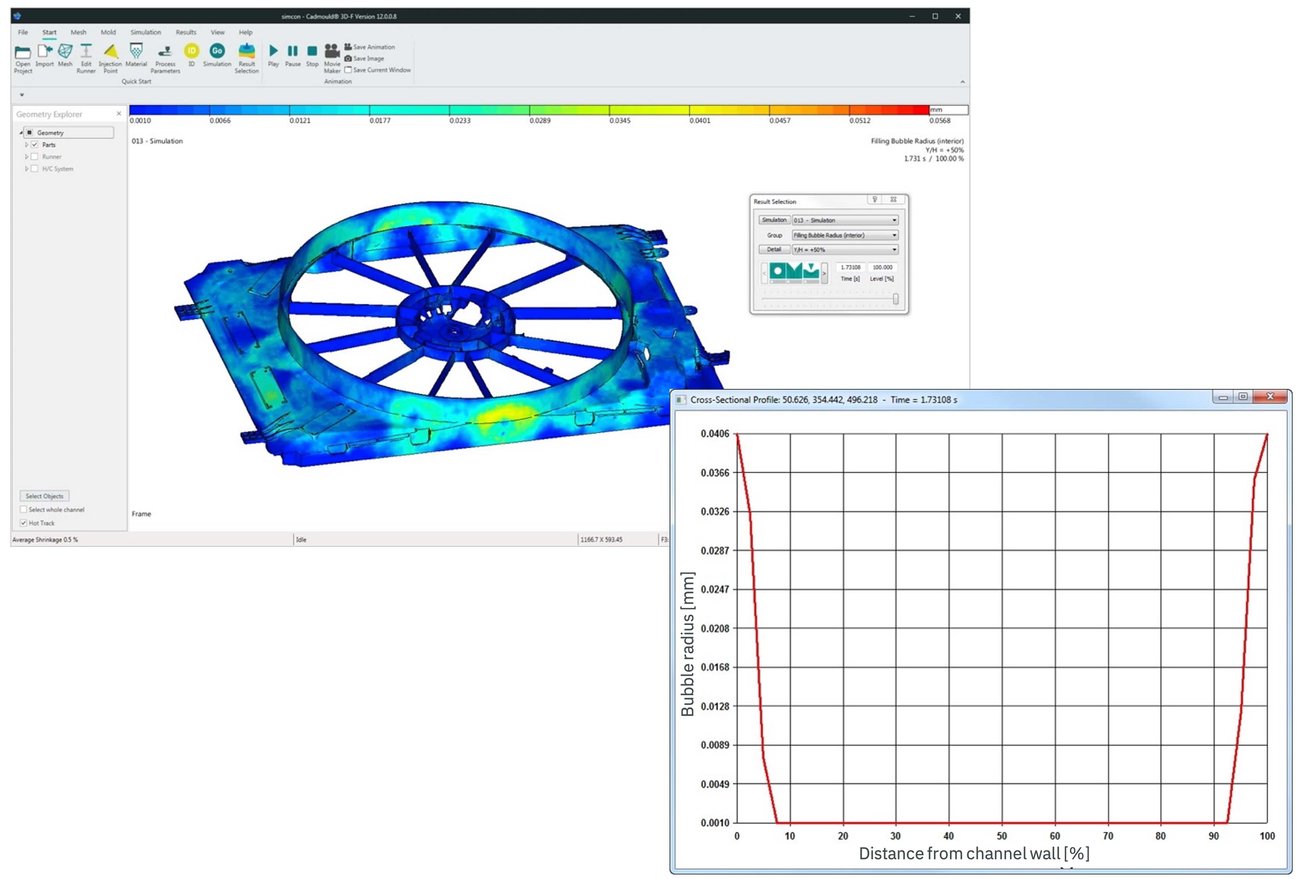 CADMOULD Foam results: Density [g /cubic cm]
Results
CADMOULD Foam computes the following results, for foam materials:
Filling

Density distribution

in the part

Bubble distribution

and size

Clamping

forces

Component weight

Cooling

times

Weld lines

and air inclusions

Pressure

distribution

Temperatures

Flow speeds

Shrinkage and warpage
Benefits
CADMOULD Foam
helps you to master your plastic injection molding projects that work with foaming materials.
Detect filling problems

early on (air inclusions, weld lines, etc.), taking into account the influence of the foam on the viscosity

Optimize propellant and gas / mass ratio
Optimize part weight and density distribution
Anticipate and fix shrinkage and warpage issues for foam projects
Determine cycle times and clamping forces for foam projects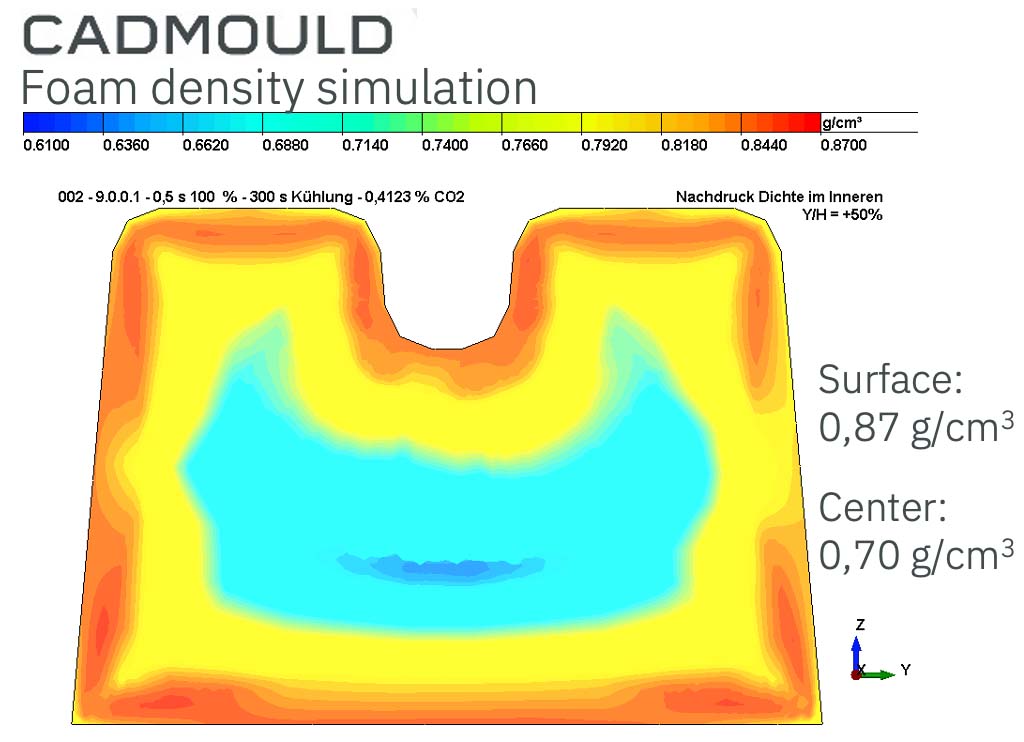 CADMOULD Foam results: bubble density viewed along a cross-section of the part