SHRINKAGE AND WARPAGE SIMULATION
CADMOULD Warp computes the following results:
Shrinkage
Warpage
Deformation
Stress states (including frozen residual stress)
Temperatures after molding
You can combine CADMOULD Warp with its sister module Unwarp, in order to also compute mold compensations, and to get ultra-high-resolution export capability of simulated warped parts (e.g. to metrology software or to 3D printing).
Anisotropic shrinkage and warpage
If you are working with fiber-reinforced materials, fiber orientations have a meaningful effect on shrinkage and warpage. In combination with our FIBER module, WARP enables you to take such anisotropic effects into account in your warpage simulations.
Deformation of inserts
In combination with our 2K and Inserts module, Warp can also simulate the deformation of inserts during the injection process.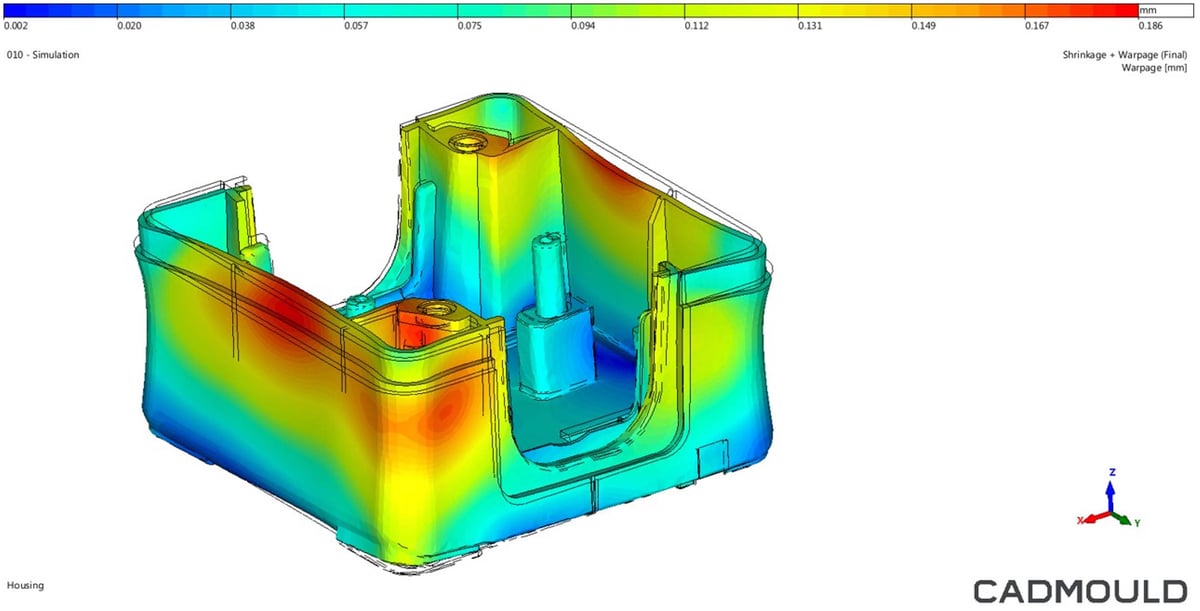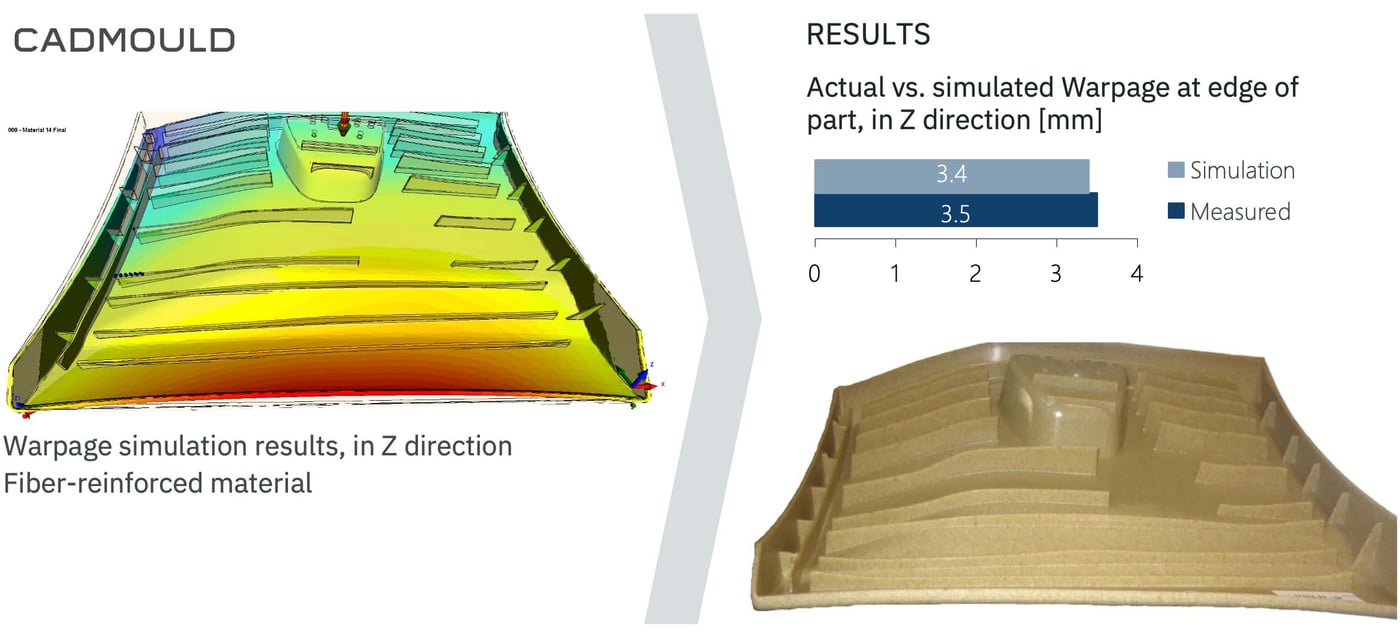 This natural-fiber-reinforced glove compartment was filled with wood fibers. Correctly anticipating fiber orientation is crucial for accurate shrinkage and warpage computation.
Benefits

of CADMOULD Warp
Precisely anticipate

shrinkage and warpage

Solve warpage issues

by optimizing process parameters, adapting the mold design or changing wall thicknesses

Use precise virtual measurement tools, to check compliance with dimensions

Reduce sampling and waste, since warpage can be optimized beforehand

As a result, better first-time right ratio and reduction of costly tool corrections. This results in significant time and cost savings
The simulation results enable you to discuss options, advantages and disadvantages with your customers and colleagues
Packages and modules
CADMOULD Warp is an ideal complement to the modules Fill (simulation of the filling phase), Fiber (fiber orientation) and Pack (simulation of the packing and cooling phase).
You can combine Warp with Unwarp, in order to get additional export options for warped part geometries, and to derive appropriate mold compensations.
It is included in all packages starting with Warp-it! (Though technically, you do also have the option of purchasing it separately.)
READY TO GO?
JOIN A SIMULATION BOOTCAMP!
In just one day, we'll get you up and running, and ready for your first plastic injection molding simulation projects.
After the seminar, you'll receive a four-week unrestricted trial version of our software. That way, you can apply what you've learned in the wild, in your first projects.