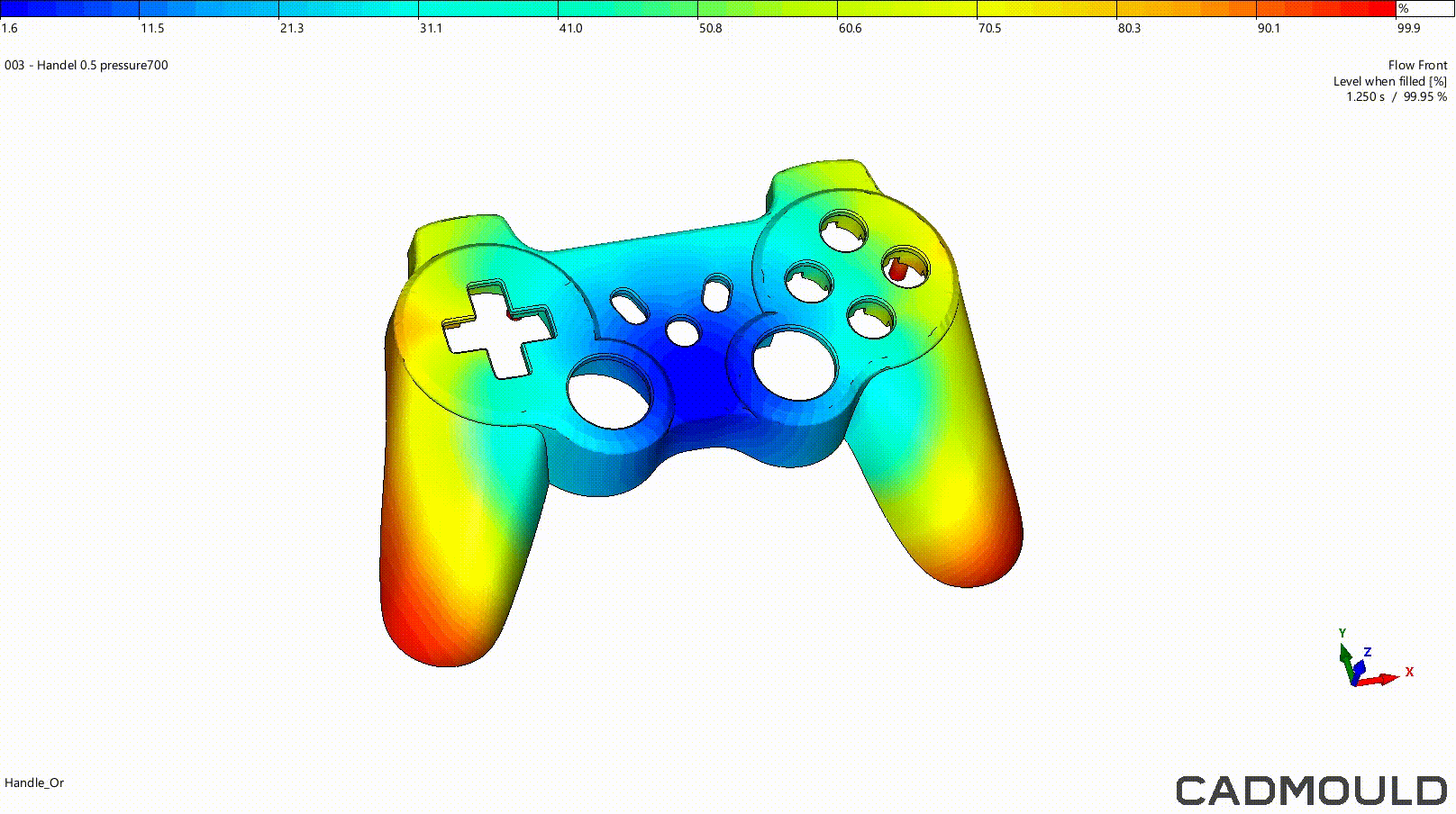 CADMOULD Viewer: View animated 3D results and diagrams for free!
Show me, don't tell me!
Our free CADMOULD Viewer makes it easy to collaborate with your business partners even if they do not yet have a full CADMOULD installation.
The Viewer can display detailed CADMOULD simulation results in 3D and generate animations and pictures and include them in your reports. You can easily compare different simulation variants. We've also included functionality to automatedly generate HTML reports.
Benefits:
With the viewer, you can...
View CADMOULD simulation results such as temperatures, pressures, filling behavior and shrinkage and warpage for free, without paying for a license
Share results in 3D, instead of static 2D
Share animated results, instead of static screenshots
Show results interactively (rotate the part as needed, move the time forward and backward, etc.)
Generate diagrams as needed
Generate reports
Ready to create your own results?
JOIN SIMULATION BOOTCAMP!
In just one day, we'll get you up and running, and ready for your first simulation projects. After the seminar, you'll receive a four-week unrestricted trial version of our software. That way, you can apply what you've learned in the wild, in your first projects.