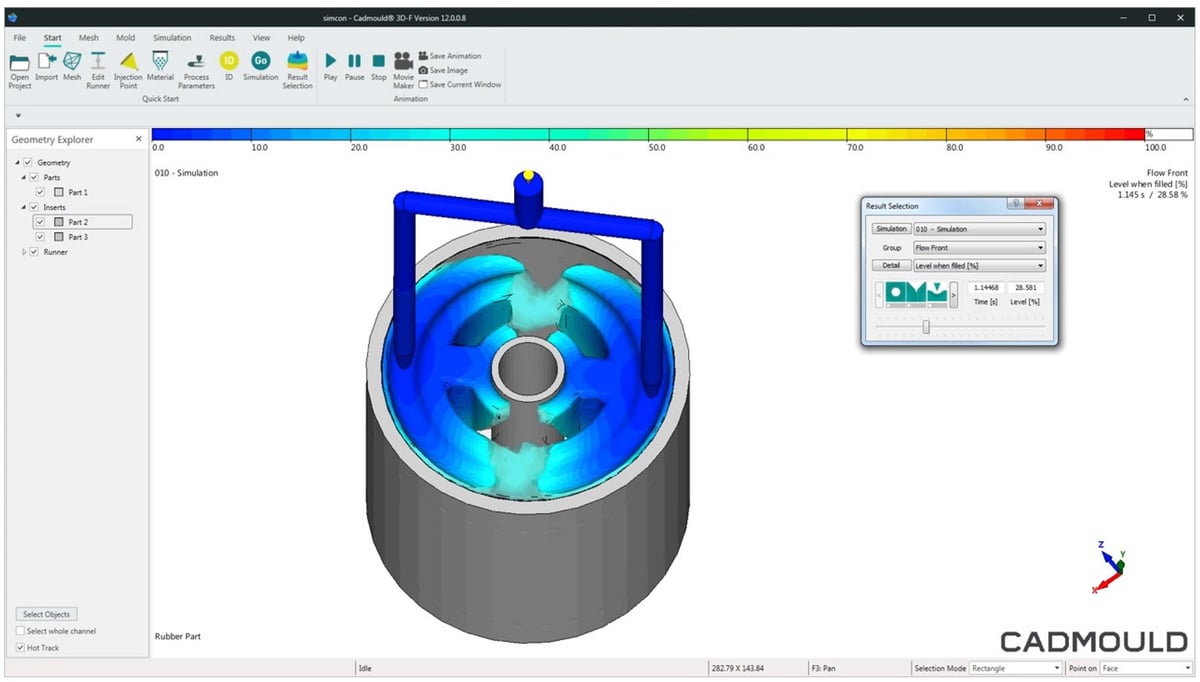 Elastomer injection molding simulation
CADMOULD Rubber enables you to simulate elastomer injection molding. It computes the following results:
Filling

Weld lines

Air inclusions

and venting

Pressure distribution

Temperatures

Shear rates

Scorch

Degree of cross-linking

(also after demoulding)

Heating time

Shrinkage

Warpage
CADMOULD RUBBER for your elastomer components.
CADMOULD Rubber: from filling to meshing inside and outside the mold. With Rubber, the required injection points and the resulting filling conditions for elastomer components can be identified even before the mold is built.
With the results of the simulation, you are able to identify relevant parameters about the final part quality even before the mold is built so you can influence the mold design process at an early stage. CADMOULD Rubber enables you to effectively design the component, mold and process. The early assessment of cross-linking as well as shrinkage and warpage and many other parameters can significantly reduce the number of modification loops.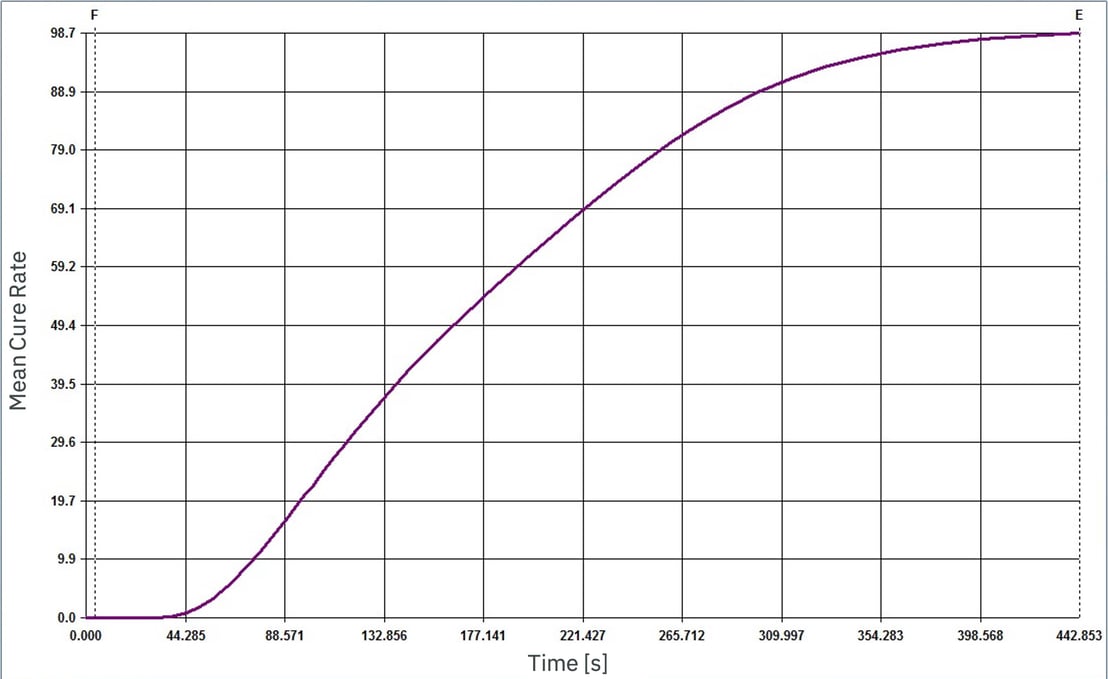 CADMOULD Rubber displaying the evolution of the mean cure rate across time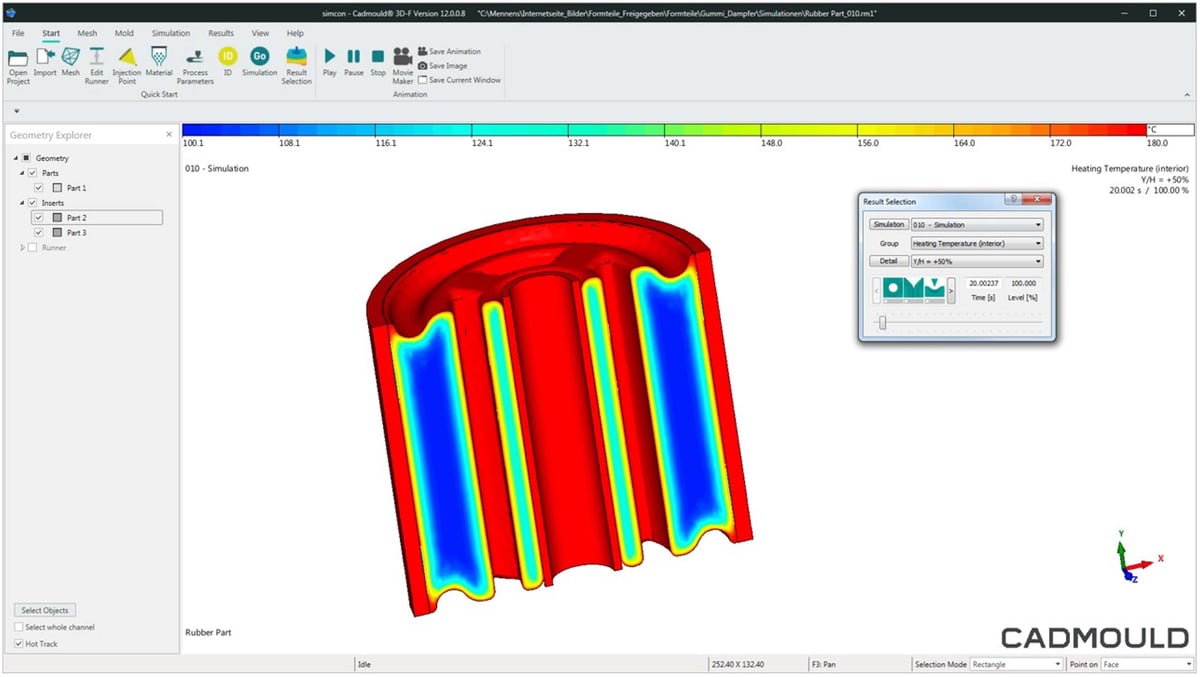 CADMOULD Rubber displaying interior heating temperatures
Packages and software modules...
CADMOULD Rubber works best with the following other modules: Fill, Pack (packing pressure and cooling phase), Warp (shrinkage and warpage), Cool and T-Box (thermal mold design).
CADMOULD Rubber can be purchased standalone, or as a part of the ENGINEER-IT! or VARIMIZE-IT! packages.
READY TO GO?
JOIN A SIMULATION BOOTCAMP!
In just one day, we'll get you up and running, and ready for your first simulation projects.
After the seminar, you'll receive a four-week unrestricted trial version of our software. That way, you can apply what you've learned in the wild, in your first projects.