CADMOULD PACK
CADMOULD Pack extends the simulation to the packing phase of plastic injection molding. This lays an important foundation for solving shrinkage and warpage issues, as well as improving cycle times and optimizing clamping forces.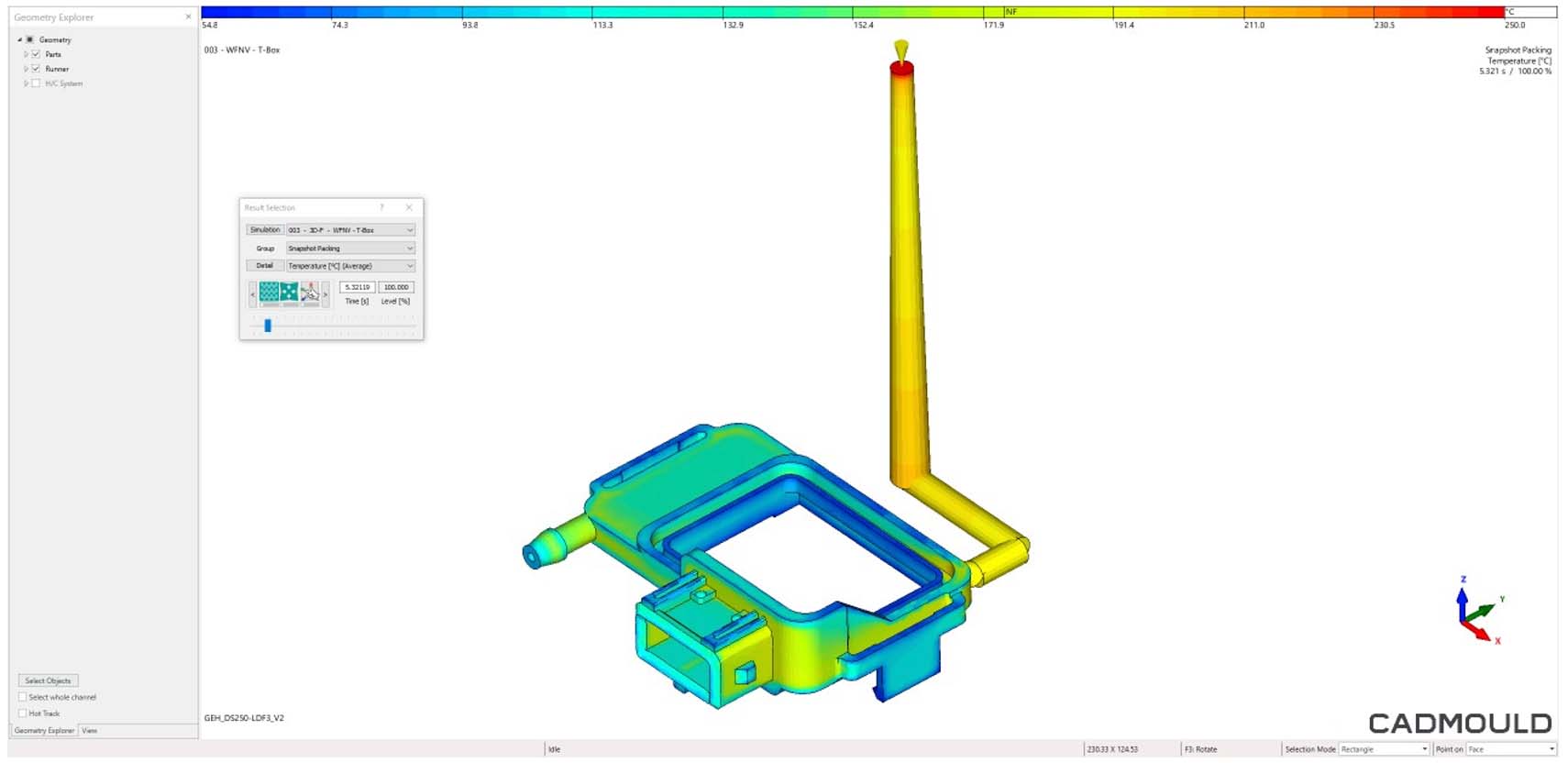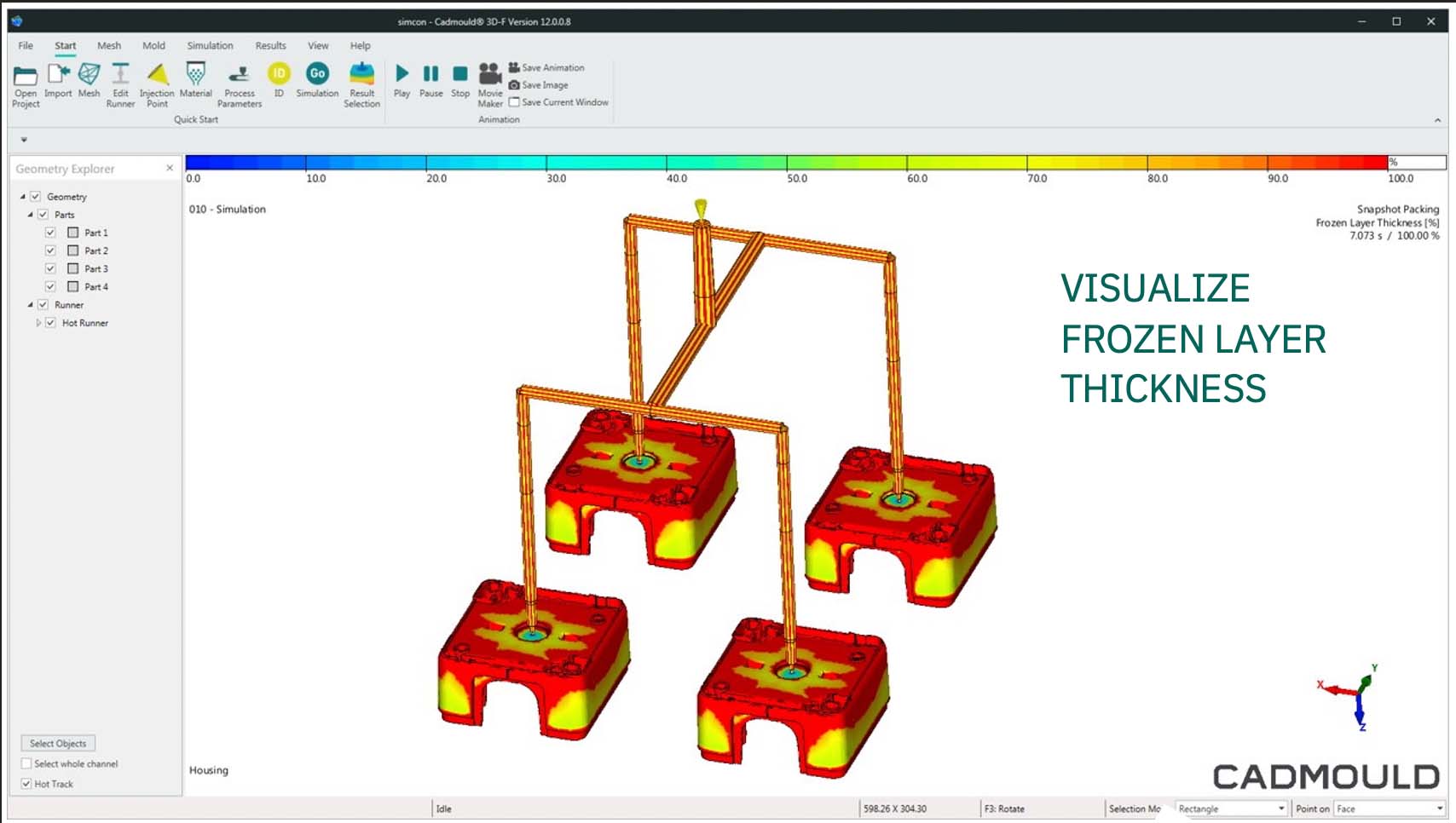 CADMOULD Pack enables you to visualize the evolution of frozen layer thickness across your packing phase.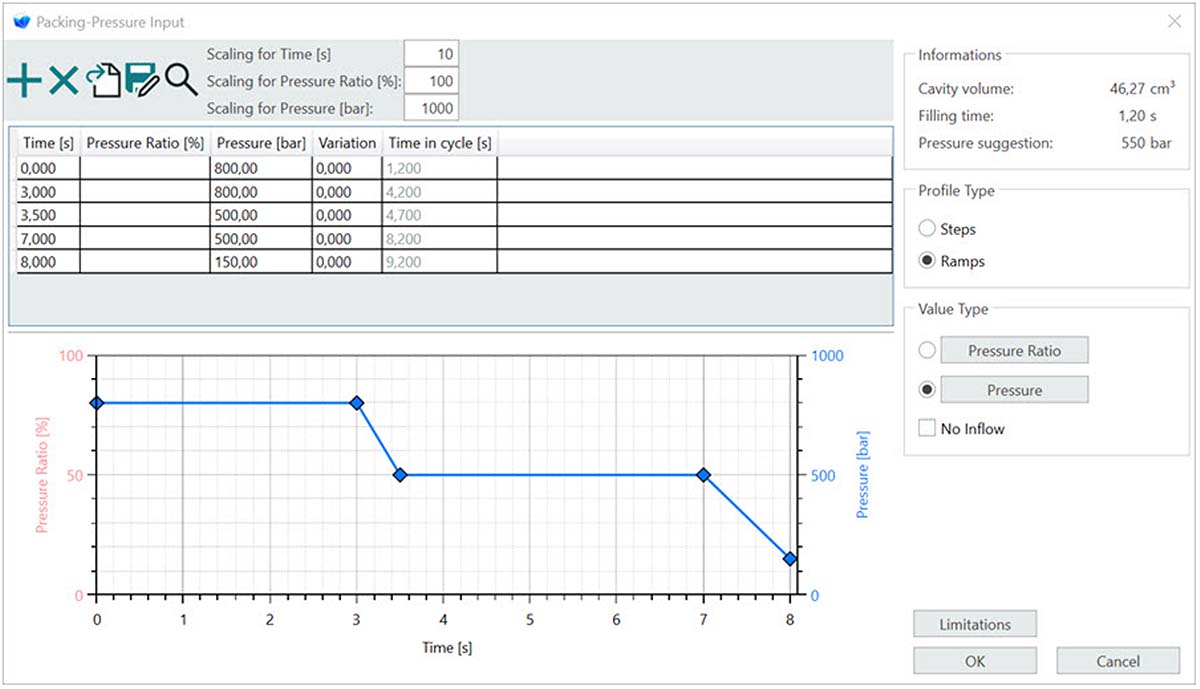 CADMOULD Pack
Results
CADMOULD Pack computes the following results for the packing phase of plastic injection molding:
Pressure distribution

Temperatures

Clamping forces

Surface layer thickness

Melt core in cross-section

Volume shrinkage

Thickness shrinkage / sink marks

Cooling time and shot volume, incorporating the influence of the packing phase
Benefits

of using CADMOULD Pack
Optimally specify packing pressure, clamping force, and cooling phase parameters
Reliably determine freezing, sealing and demolding times
Achieve uniform volume shrinkage distribution over the molded part
Avoid sink marks

Reduce

part warpage

through optimized shrinkage compensation (calculation of shrinkage and warpage results also requires the Warp module)
Analyze temperatures and pressures to ensure reliable demolding
Determine key data for part and tool costing by determining an optimized packing pressure and cooling phase with the software

Optimize existing processes

to achieve shorter cycle times, or in order to enable switching to a different injection molding machine

Simulating the packing phase is crucial if you want to anticipate sink marks.
Free webinar:

How to minimize shrinkage and warpage...
...by optimizing the packing phase of your plastic injection molding project, using CADMOULD Pack?
Our expert Max Mades will explain! Check out our free webinar!
Packages and modules...
CADMOULD Pack builds on top of CADMOULD Fill (filling simulation). Ideally, it is combined with CADMOULD Cool, Fiber and Warp, so that you can simulate shrinkage and warpage.
CADMOULD Pack is included in all packages starting with Warp-it! (Though technically, you do also have the option of purchasing or renting it separately.)