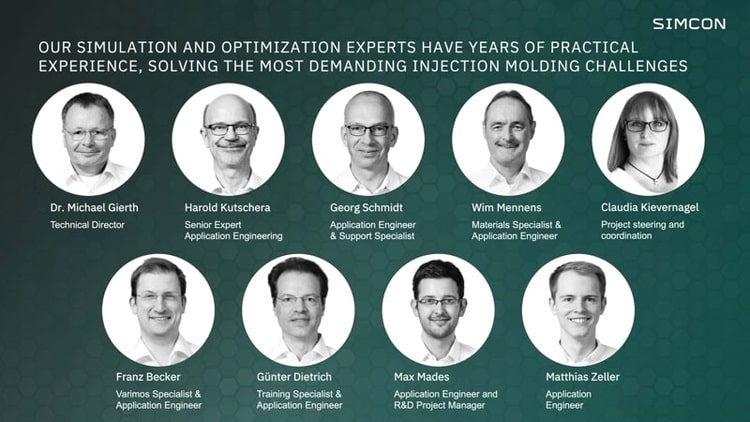 Call us!
Facing unexpected challenges? Hit a rough spot with your simulation? Wondering how to interpret a result? Wondering about a more efficient workflow? Need help with a new feature? Contact SIMCON Support and we'll help you out!
Phone: +49 2405 6457150 (Mo-Fri 9am-5pm CET)
Or, for support in your local timezone, contact your local reseller.
Email us!
Email: support@simcon.com
Included with your maintenance or rental
Our support services are included with your maintenance or rental subscription. We'll help you by phone, email or via Teamviewer!
Close collaboration between support and development.
Our support team collaborates closely with our product development team, in order to ensure that customer feedback is reflected in our software engineering priorities.