Your secret weapon against shrinkage and warpage
If you have shrinkage and warpage issues in plastic injection molding, CADMOULD Unwarp is an essential tool.
CADMOULD Unwarp helps you to devise mold corrections for warpage compensation, in order to eliminate shrinkage and warpage. To achieve this, Unwarp uses the shrinkage and warpage results from the Warp module as inputs.
It also permits you to export warped part geometries to other software, e.g. for 3D-printing a warped part or to view warped results in metrology software like Volume Graphics's VGMetrology.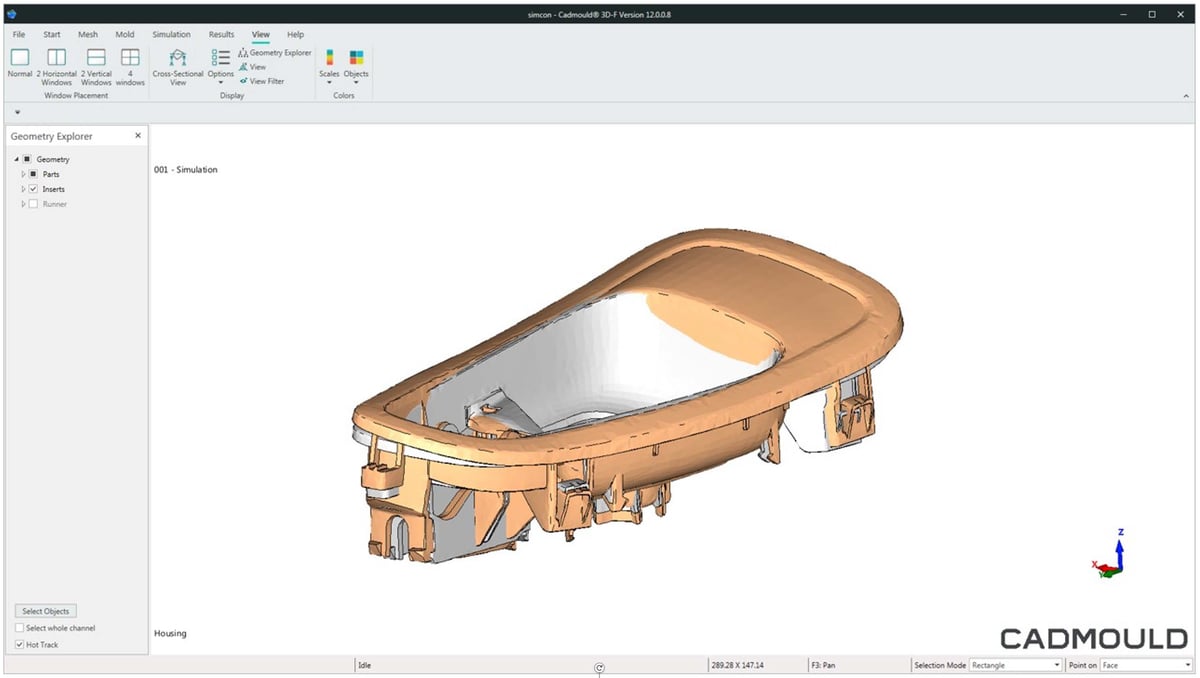 CADMOULD Unwarp displays the necessary mold compensation for shrinkage and warpage. The original part geometry is shown in grey. Orange areas signify compensated parts of the mold. The compensated mold can be exported in suitable CAD-compatible formats (tessellated, suitable for reverse engineering, see details below).
Results
CADMOULD Unwarp computes the following results in three-dimensional detail:
Mold corrections for shrinkage compensation
Mold corrections for warpage compensation

Deformation

corrections

Deformed part geometries
Export warped part geometries to other software
You can view the results in CADMOULD, and export the computed warpage compensations, as well as deformed part geometries, for further use elsewhere. The following output formats[1] are supported by our integrated export tool:
STL (.stl)

STEP (.stp / .step)

IGES (.igs / .iges)

Parasolid (.x_t / .xmt / .x_b / .xmt_txt)

PRC (.prc)

JT (.jt)

UNIVERSAL3D (.u3d)

VRML (.vrml)

OBJEKT (.obj)

COLLADA (.dae)

COFX (Cadmould high-quality mesh export)

Unwarp also enables you to create text files with displacement vectors, for example for working with CATIA® RSO®.
In addition, it is also possible to view the geometries in HTML and 3D-PDF
[1] Export to CAD formats happens in tessellated form, suitable for reverse engineering.
Benefits
CADMOULD Unwarp gives you powerful tools to analyze and solve shrinkage and warpage issues.
Precise computation of mold compensation
Maximum dimensional accuracy through optimal tooling

3D-print

physical representations of deformed component geometries, to assess dimensional compliance and compatibility with connecting parts

Export your warped part geometry to metrology software like VGMetrology, to evaluate your warped part's tolerances in the same metrology software you use later on in quality control
Better shrinkage and warpage results from the start, because they have been compensated for adequately. As a result, better first-time right ratio and reduction of costly tool corrections.
The ultimate result: significant time and cost savings, and an enhanced ability to discuss options and their advantages and disadvantages with your customers and colleagues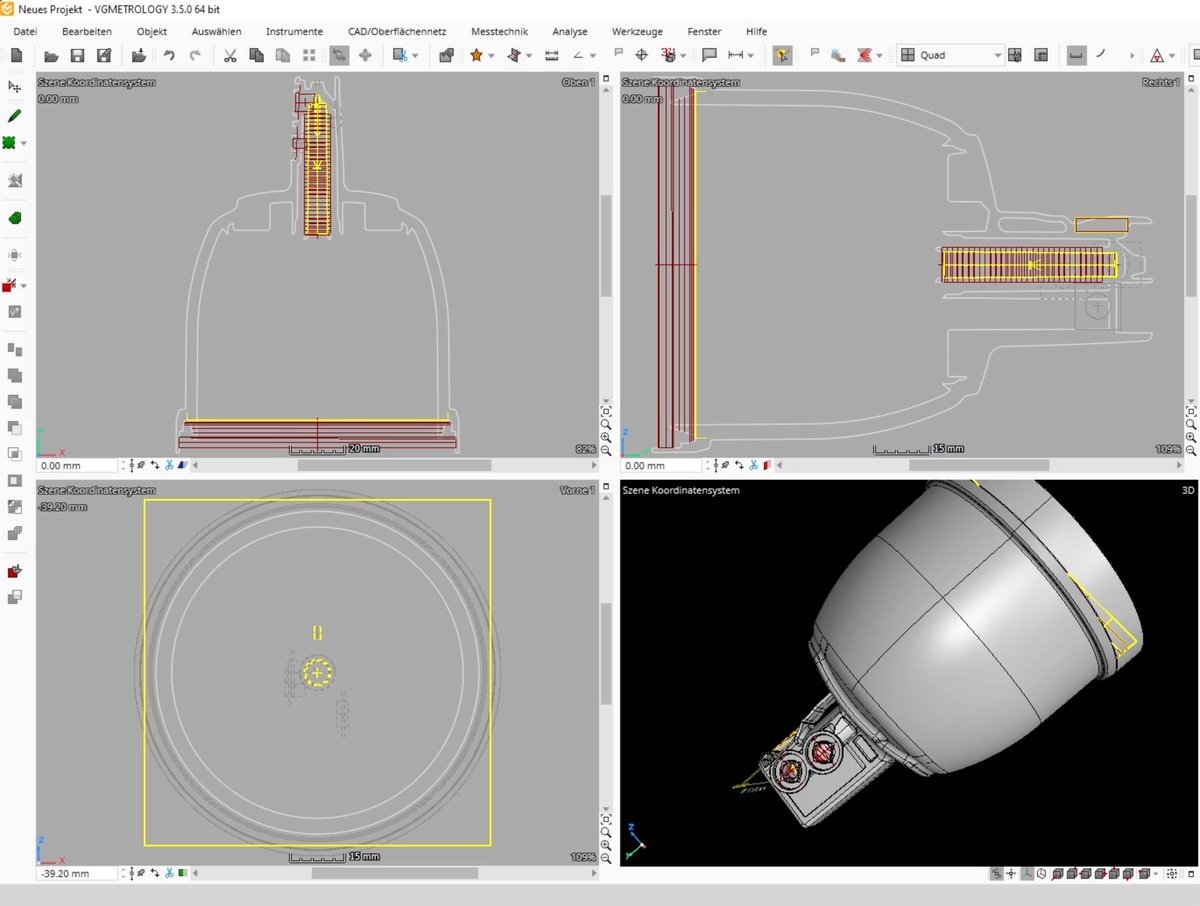 CADMOULD Unwarp: Export warped part geometries to the professional metrology and industrial CT scanning software VGMetrology (shown in screenshot), to evaluate whether they meet tolerances